One of the first things you'll do when you buy a car is to invest in vehicle insurance. Vehicle insurance isn't just some extra bill you have to pay for. It's coverage designed to take the wind out of your worries. When you hit the road with good car insurance, you'll have the resources you need to replace your vehicle in the case of an unfortunate accident.
What you may not know, however, is that there are different kinds of insurance. They come with unique benefits designed to deliver the peace of mind you're looking for.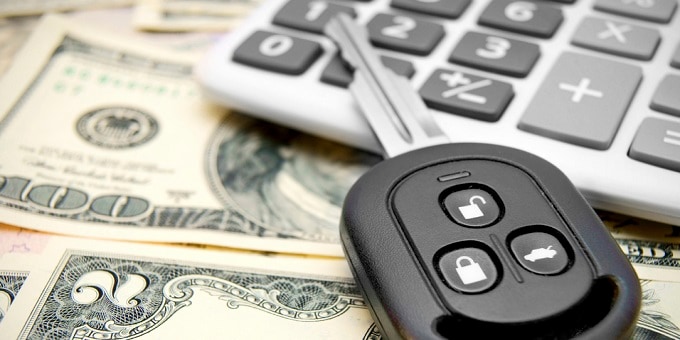 What are the Different Kinds of Vehicle Insurance?
Collision Insurance: The most basic form of insurance, collision insurance delivers protection to cover you in the case of a car accident. If you hit something with your car, whether it's another vehicle or an object, collision insurance will pay for the costs of the damage. Most insurers will not sell you collision insurance alone.
Comprehensive Insurance: Standing a step above collision insurance, comprehensive insurance covers all of the various ways your car can be damaged outside of a collision. Comprehensive insurance covers everything from theft and vandalism to damages caused by the world around you. Let's say your vehicle suffers fire damage, for instance. Comprehensive insurance covers that. It even covers damage from things like animals and bad weather.
Gap Insurance: Gap insurance is optional insurance that covers the difference between your car's current value and the amount you owe on the loan you took out to pay for it. That way you don't get stuck paying for a car you don't own anymore, should you end up in an accident. This insurance can become invaluable as your car ages, especially since it's common for a vehicle's value to decline faster than the total of your loan.
Rental Insurance: If an accident does occur, you don't want to be left stranded while you wait for a new vehicle to replace it. Unfortunately, rental cars don't come cheap. Their daily costs can add up. If you invest in rental insurance, the costs of your rental car will be covered by your insurance provider.
Do You Need Vehicle Insurance? Talk to the Experts at Our Dealership Today.
Would you like to know more about the different types of insurance available to you? Get in touch with us at Autobahn Collision Center in Chandler, AZ. The experts at our dealership can help you understand all of the options available to you. Our team of experts can likewise help you procure insurance, if you need it. We have the expertise and connections to help you navigate the waters of insurance and insurance claims.
Our location is also equipped to help you handle any repair services your vehicle might need, both generally and as a result of accidents. If there's something you need handled, we'd love to be the ones to handle it.