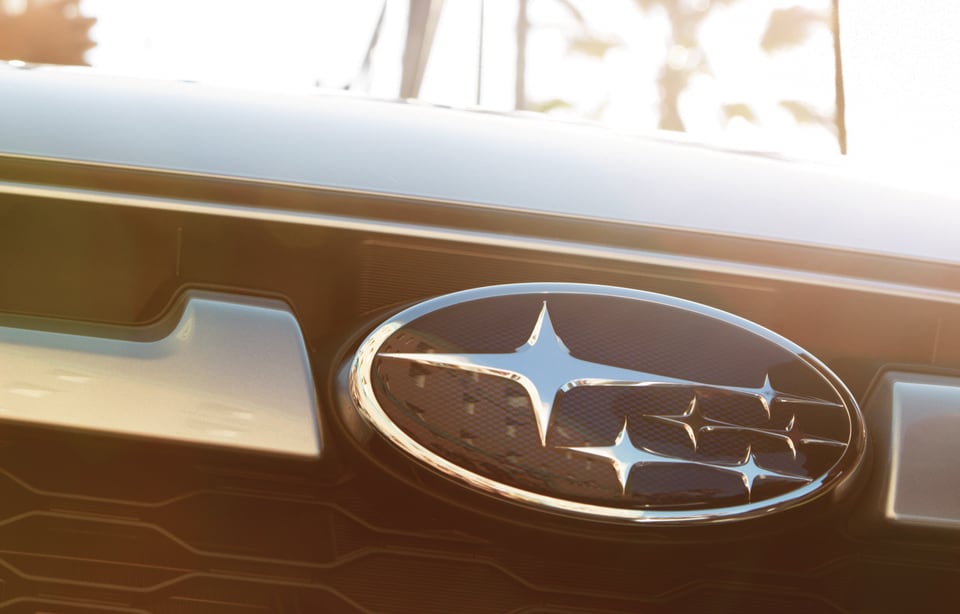 ?
Subaru models have a sterling reputation for safety, and for a good reason. Subaru engineers devote an incredible amount of time and effort to designing each Subaru model to excel in crash tests so that if you find yourself in a collision, you have a much higher chance of walking away unscathed. That's just one of the reasons why so many Subaru models walk off with exceptional safety ratings. Thanks to this attention to detail, Subaru models can really take a beating in the name of keeping you safe, and it all starts with the high-strength steel frames.
A good, strong frame is essential when it comes to keeping passengers safe in the event of a collision, and whether you call it an art or a science, there's no question that Subaru has it down. That's one of the many reasons why we're so careful and meticulous in our Subaru repairs here at Autobahn Collision. We're determined to put the same level of devotion into fixing up your Subaru after a collision so that you can continue to depend on it when you're out on Phoenix roads.
What are Subaru Frames Made Of?
Subaru models like the ever-popular Subaru Outback, Subaru Crosstrek, Subaru Impreza, and Subaru Forester boast high-strength steel body construction and ring-shaped reinforcement frame design.
These high-strength steel frame features help your car hold its integrity in a collision, giving Subaru models an edge in various types of accidents from fender benders to rollovers. Clever, powerful design grants Subaru models the strength they need to protect you and your loved ones. Therein lies the key to a safer, more confident drive.
Repair Your Subaru at Autobahn Collision
Here at our collision center near Phoenix, we're dedicated to providing your Subaru with the expert care it deserves for doing such a spectacular job of protecting you and your passengers. From helping you bounce back from a minor fender bender to digging in deep to repair bent frames and structural damage, we're prepared to fix up your Subaru and get it back up and running like new again.
If you and your Subaru got into an accident recently, then our skilled, responsible team of experts is here to help. Here are a few of the services we offer:
Free repair estimate: It doesn't cost us anything to take a look at your vehicle and see what repairs might cost, so why should it cost you? We'll assess your vehicle's damage and provide you with an estimate, free of charge.
Structural repair: Maintaining your vehicle's structural integrity is crucial to your vehicle's safety, so you can count on our team to hold nothing back when repairing your car's frame or chassis.
Body repair: Whether your Subaru suffered dents and dings or major body damage, we can fix up body damage and make sure that there isn't anything more serious lurking below.
And more!
Schedule an Appointment
Your Subaru is a safety champion that is carefully designed to help you walk away after an accident. We intend to recognize that at our collision center and provide your vehicle with the high-quality, expert service it deserves so that you can hit the road again and set off on many more adventures in the Phoenix area.
If your Subaru is looking worse for wear after an accident, don't hesitate to contact us. We'll gladly assess the damage and get you on your way towards restoring your Subaru to its former glory. Schedule online or give us a call at our collision center near Phoenix today to get on the books!