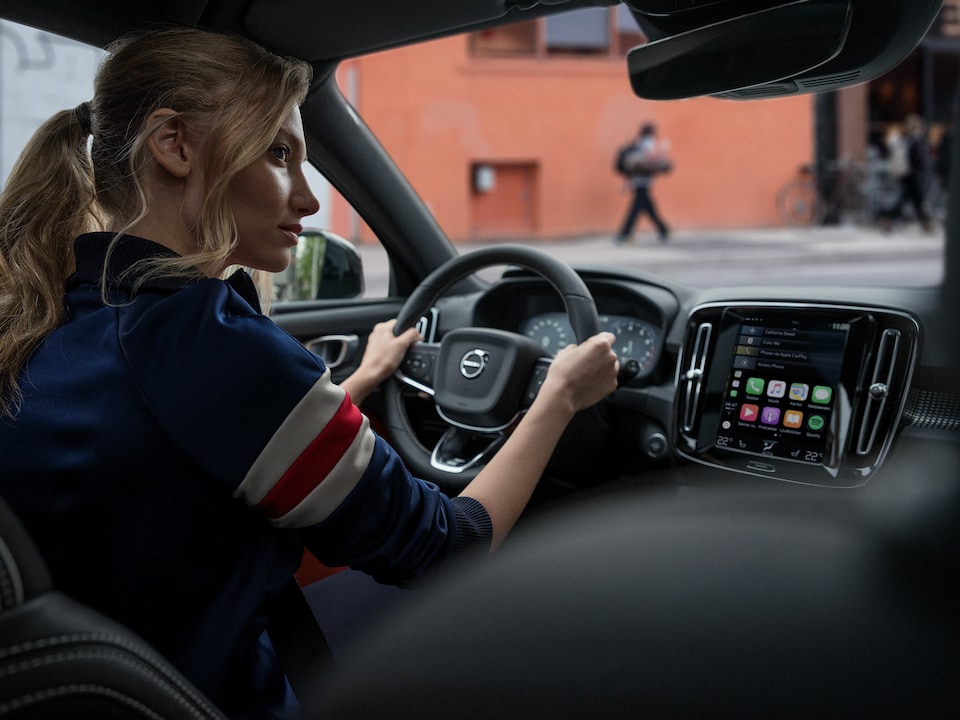 ?
The desire to keep drivers safe runs deep in the Volvo bloodline, and it shows when you look at how Volvo engineers designed the lineup. High-strength steel makes up many Volvo components including the safety cage frame and body construction, all in the name of helping drivers walk away from collisions unscathed. Our job is to fix up your Volvo vehicle after a collision and use our expertise to maintain its structural integrity so that you can get back on the road with confidence.
A Long History of Innovations in Safety
A strong frame is essential for upping a vehicle's safety factor. The frame is a huge part of what keeps you safe in a collision because it's mostly responsible for helping your vehicle hold its shape and for keeping objects from intruding into the cabin. Understanding this, Volvo made crafting a sturdy frame a top priority.
Volvo started producing their first safety cage in 1944, and Volvo engineers have been innovating and improving upon Volvo safety features ever since to help keep drivers and passengers safe in the event of a collision.
What Are Volvo Frames Made Of?
Volvo frames such as the ones found in models like the Volvo XC90 and Volvo S90 are made of high-strength steel that often includes boron to make the metal even stronger. Boron steel is considerably stronger than the usual kind of high-strength steel that goes into today's vehicles, and Volvo has been using more and more boron steel to make the models in their lineup sturdier and safer.
Volvo cars are tough so that you can drive with confidence and stay safer on the road. If you do find yourself in a collision that leaves your vehicle scratched, dented, dinged, or heavily damaged, you can rely on our talented team of experts here at our collision center near Phoenix to help you get your car looking and feeling like its old self.
Autobahn Collision Helps Drivers in the Phoenix Area Bounce Back
Did you and your Volvo vehicle get into an accident recently? Whether a rogue shopping cart left your Volvo vehicle with an unsightly scratch, or a more serious collision chewed up your sheet metal and bent your car out of shape, our collision center near Phoenix is prepared to carry out a wide array of repairs to get your vehicle into tip-top shape again.
How we can help:
Free repair estimate: We'll look over your Volvo vehicle to assess the damage and provide you with an estimate at no extra cost.
Structural repair: Our professional team knows what it takes to get your Volvo back into shape even if your vehicle has suffered damage to its frame. Maintaining your car's structural integrity is key when it comes to safety, so we take repairing structural damage especially seriously.
Body damage: We strive to provide professional repairs to your Volvo model that look so seamless that you'll wonder, "What body damage?"
Vehicle reassembly: Adhering to factory standards as we put your repaired Volvo vehicle back together is a top priority because we know how important it is to maintain the level of quality set in place by your vehicle's manufacturer.
These are just a few of the steps we take to make sure we return your vehicle to you in the best possible condition. So, if you and your Volvo got into a collision, fear not. All is not lost. Schedule an appointment at our collision center serving Phoenix today so that our team of experts can assess the damage and get you on your way to restoring your Volvo vehicle to like-new condition!