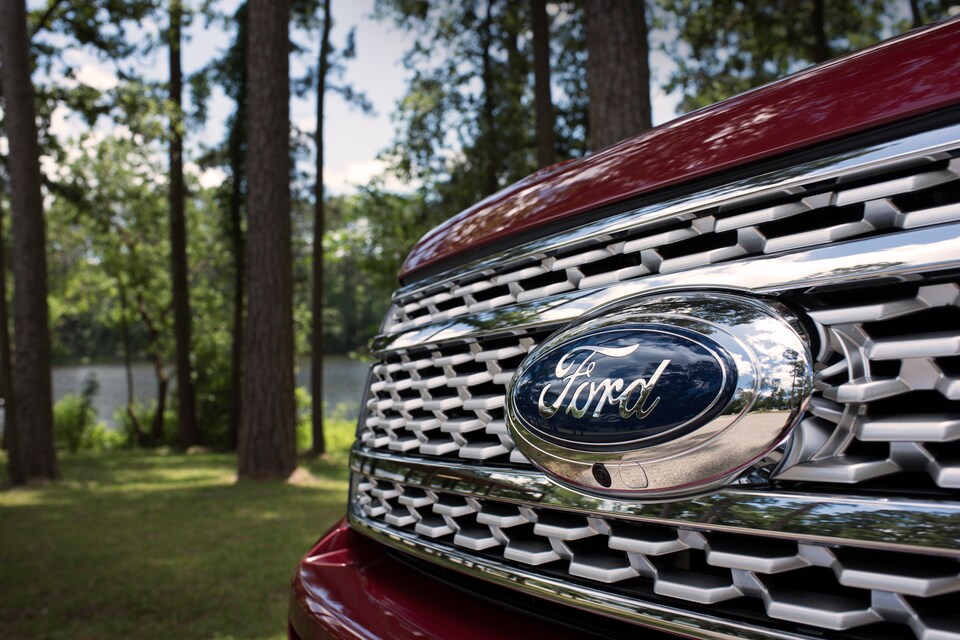 Ford models are built tough to make sure that they can keep passengers safe and take on your heavy lifting, but what is it about Ford models that makes them so durable and strong? Well, much of a Ford vehicle's strength is rooted in its frame. The models in the Ford lineup sport high-strength steel frames that Ford engineers designed to deliver superb sturdiness and safety so that you can drive around Phoenix with confidence.
Strong Bones, Strong Muscles: Ford Frames
Ford models use high-strength steel frames for a variety of reasons. Notably, in models such as the popular Ford F-150 pickup truck, a strong steel frame improves towing capabilities. That's one of the reasons Ford puts so much effort into designing vehicles with such powerful frame components. Of course, additional towing strength isn't the only benefit of driving a car with a sturdy steel frame. Safety is another major perk!
Why a Strong Frame Matters to the Safety of Your Ford
Your vehicle's frame among your vehicle's key safety features in an accident. Why? The frame is part of what helps your vehicle maintain its integrity in the event of a collision. In other words, the frame needs to be able to hold its shape if it crashes into something in order to help protect a vehicle's passengers.
That's why Ford fits the lineup with high-strength steel frames! The stronger your vehicle's frame, the more likely you are to walk away from a collision unhurt. This is also exactly why we take the repair of your vehicle so seriously; your continued safety as you travel around Phoenix is our top priority!
Repair Your Ford at Autobahn Collision
If an accident leaves your Ford vehicle in need of repair, you can count on our team of experts here at our collision center serving Phoenix to help you get your vehicle back into perfect shape. Our collision center is prepared to take care of a wide array of high-quality of repairs ranging from fixing scratches and dents to repairing body and structural damage.
So, if your Ford looks like it's seen better days, then our team can help you fix it up and get it back on the road so that you can continue to enjoy many more miles of adventure in the Phoenix area.
Why Choose Our Collision Center?
Our team collision center understands that your vehicle means a lot to you, so you can always trust us to go above and beyond to make sure that we return your vehicle to you in better shape than it was in even before an accident.
Here's a brief overview of what it's like to repair your Ford Escape, Ford Explorer, or Ford F-250 at our collision center:
Repair estimate: The first step is to assess the damage done to your Ford vehicle and give you a cost estimate. We're happy to do this for you free of charge.
Insurance approval: We work with numerous insurers including AAA, Geico, Allstate, and more, and our in-house finance specialists can help you get the most out of your insurance claim.
Repairs: Whether your Ford suffered an attack from a shopping cart in the parking lot that left an unsightly scratch or you ended up in a collision that left your vehicle with extensive damage, our state-of-the-art collision center is equipped to fix up your vehicle until it's just like new.
Paint matching: Even the most seamless repairs will stick out if the paint job isn't right, which is why we use high-tech paint-matching equipment to get the perfect shade for your Ford.
Don't let a mishap on the road or in a parking lot get you down. Let the pros at our collision center near Phoenix repair your Ford and help you get it back to the way it was before your accident. Call or schedule an appointment online today to get started!