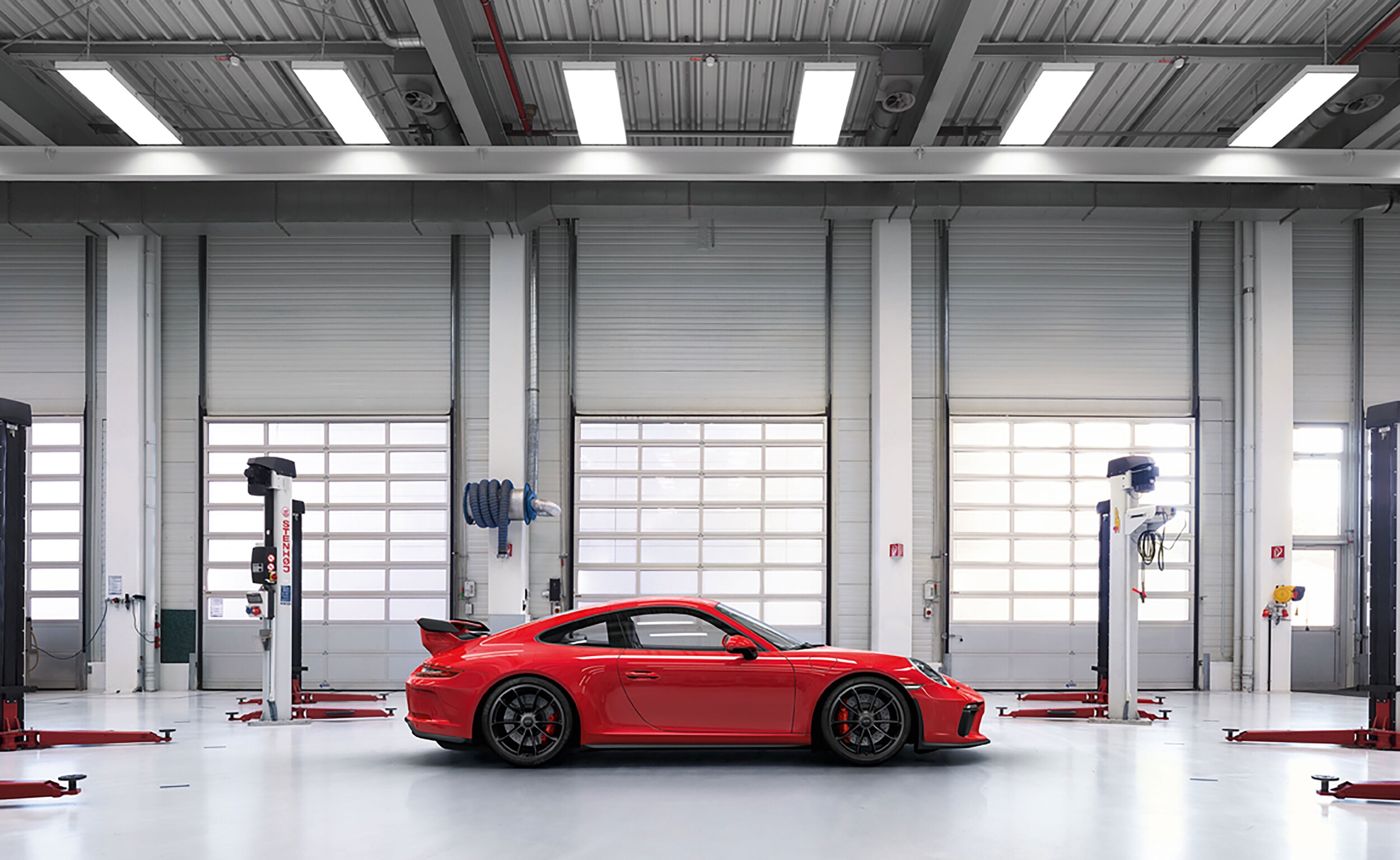 ?
Misfortune can strike at any time when you're on the road, and your bumper is often the part of your vehicle to bear the brunt of it. Bumping into something or having something bump into you while you're driving your beloved Porsche model around the Phoenix area is certainly no one's idea of a pleasant experience, but you can rely on Autobahn Collision to have your back and repair your bumper when the need arises.
Repair Your Porsche Bumper at Autobahn Collision
Whether the bumper on your Porsche is scratched or cracked, we can help you get your Porsche back up to full strength with expert bumper repair. Our collision center has all the equipment, materials, and experienced staff to fix your bumper and get you back on the road safely. We can repair minor damage, seal major cracks, or replace your bumper if necessary to get your Porsche model looking like new again.
How We Can Help
Owning a Porsche model like the Porsche 911 or Porsche Cayenne is all about enjoying sleek styling and powerful performance, and you can count on us to keep both intact here at our collision center serving Phoenix. When you bring your Porsche model to our team for repairs, you can count on us to go above and beyond to make sure that your Porsche returns to you in incredible shape.
Here's how we can help:
Bumper repair: Whether something took a swipe at your vehicle and left your bumper with unsightly scratches or a collision left a crack, we can work our healing magic to fix the damage and restore your Porsche to its former glory.
Part replacement: If your bumper needs a replacement, our team can get to work on finding the right parts to get your Porsche back into shape.
Body repair: Damage to your bumper sometimes comes with damage to other parts of your Porsche model's body. In this case, our team can perform repairs so seamless that it'll be like the damage was never there in the first place.
Paint matching: Even a perfectly successful repair stands out if the paint job isn't right, which is why we use high-tech paint-matching technology and equipment to ensure that your car looks as fresh as the day it first rolled off the lot.
Repairing Other Porsche Body Parts
If an accident caused more damage than a scraped or cracked bumper, don't panic. We're here to help. Our collision center is prepared to handle a wide variety of repairs to help you get your Porsche looking and feeling like new again. From repairing your car's fender to fixing the hood to straightening out the frame, we can help you get your Porsche in tip-top shape.
So, if your Porsche Panamera or Porsche Macan needs help getting back to its usual smooth, sporty, elegant self, our team of experts can get your vehicle fixed up and ready to go.
Body and frame repair: The sight of extensive damage to your beloved Porsche is heart-wrenching, but our team has the skill, state-of-the-art equipment, and deep respect for your vehicle that's needed to make your car as good as new.
Expert reassembly: We know your Porsche is a work of art, so we make sure to carefully put your vehicle back together to adhere to Porsche factory specifications to make sure that your vehicle performs as it should.
Detailing: We don't just want to return to your car looking the way it did before an accident. We want your vehicle to look better, so we'll clean it up and put it through a thorough detailing process so that it looks better than ever after we make repairs.
If your Porsche needs bumper repair or more in-depth body or frame repair near Phoenix, please don't hesitate to reach out to us!