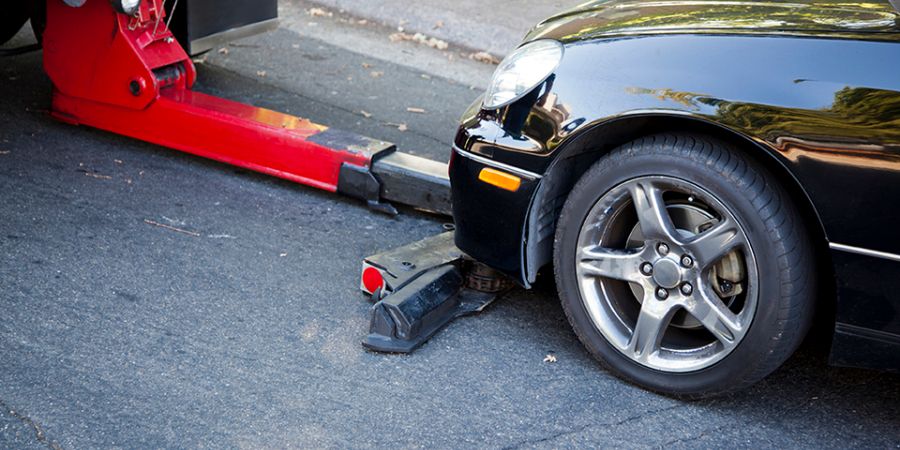 Porsche Body Shop
Schedule Expert Porsche Collision Repair near Phoenix
Porsche models are perfect for zooming around Chandler, AZ and making a statement whenever you hit the streets of Phoenix. Sleek and stylish, these attention-grabbing vehicles are definite head-turners. So, it's even more upsetting when a collision leaves your Porsche model with a horrible dent, scratch, or worse. Collisions never make anyone feel good, but we know that many drivers have special relationships with their Porsche vehicles that can make any kind of damage feel especially painful. Fortunately, we know Porsche models and what it takes to restore them to their pristine pre-collision glory.
Our state-of-the-art collision center and our team of highly-trained collision repair experts are ready to fix your Porsche, help you get back on the road, and make it easier to forget that there was even any damage at all. Our Porsche repair process is a thorough nine-step procedure designed leave your Porsche looking and performing spectacularly and you feeling confident.
So, if you recently had a rough encounter with a runaway shopping cart or some other mishap on the road that marred your Porsche model's exquisite exterior, let us know. We're ready to get your car on the road to recovery.
Our Collision Center is Ready to Repair Your Porsche
Autobahn Collision operates on a nine-step collision repair process that allows us to approach your Porsche model's repairs from every angle so that you can have the utmost confidence when you hit the road again. Here's a breakdown of how our repair process works:
Free Repair Estimate: Looking at your Porsche and providing you with our professional thoughts on what repairs are likely to cost shouldn't cost you anything, so it doesn't. We'll assess your vehicle's damage and give you a repair estimate free of charge.
Insurance Approval: Connecting with insurance companies is all part of the process here at Autobahn Collision, so you can count on us to send off your repair estimates once we have your approval and keep you in the loop on everything that happens after.
Disassembly and Ordering Parts: With the green light from you and your insurance provider, we'll get right to taking apart the damaged components of your Porsche and ordering replacement parts. While we work, we keep all parts carefully and safely stored.
Structural Repairs: Once we have all the right parts handy, we'll begin the rebuilding process. Whether it takes replacing or re-welding, we can help you get your Porsche back to pre-accident condition.
Body Repairs: Did your collision lead to some body damage? We're on it! Using our cutting-edge equipment, we can fix body damage with repairs so seamless that you might find yourself forgetting that there was ever damage at all.
Paint Matching: We know that Porsche models are all about the fine details, which is why we use high-tech paint-matching equipment to make your car look good as new.
Reassembly: With the repairs done, the next step is to put everything back together according to Porsche factory standards.
Detailing Process: Our goal is to return your Porsche vehicle to you just the way you remember it -- clean, pristine, and with no detail overlooked or out of place. Making your car look better than it did even before the accident is high on our list of priorities here at our collision center serving Mesa.
Inspection and Delivery: We'll tend to the final touches and do one last inspection to make sure everything is just right and that our work exceeds expectations. Finally, we'll bring your Porsche model back to the Tempe area and give you a full list of all repairs.
If you're searching for reliable Porsche collision repair near Phoenix, we're here to help. Learn more about our services or schedule service today when you contact us at our Porsche body shop in Chandler!
Hours
Monday

7:00 AM - 6:00 PM

Tuesday

7:00 AM - 6:00 PM

Wednesday

7:00 AM - 6:00 PM

Thursday

7:00 AM - 6:00 PM

Friday

7:00 AM - 6:00 PM

Saturday

8:00 AM - 12:00 PM

Sunday

Closed