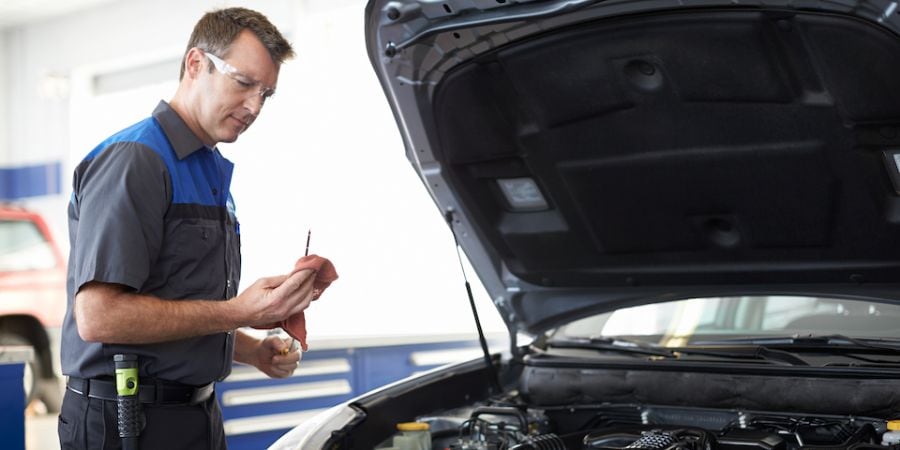 Let Autobahn Collision Be Your Place for Your Subaru's Body Work and Repairs
As a car owner there will certainly be a time where your car suffers some unfortunate damage to the tune of a dent, scratch, or in the worst case, an accident. When that happens, you want to be able to find a place where you can feel confident that the work will be completed by professionals who know the ins-and-outs of autobody repair. If your Subaru has received some damage and you are looking for it to be repaired by professionals, come on over to Autobahn Collision in Chandler, AZ today and our staff in the body shop is ready to give your Subaru the attention and repairs that it needs.
One of the most important parts about searching for the most premier place to have your Subaru repaired and serviced is making sure the location you visit is located in a convenient location and is staffed by numerous people who can help. Luckily, our location is that place that more drivers throughout Mesa and Chandler, AZ will feel confident in visiting for Subaru body work. Plus, when you have any work completed with the help of our body shop you will enjoy our lifetime warranty on all of our work!
Why Are We the Perfect Place to Have Your Subaru Repaired?
If you make the trip over to our dealership you will love that we can bring you the expertise, knowledge and experience to tackle any repair. Our staff members are both I-CAR and ASE Certified which mean they will be able to utilize some of the latest and greatest machinery, tools, and software to make repairing a Subaru much easier.
Here at our Chandler, AZ location we are prepared to make repairing a Subaru much easier. When your Subaru receives some unfortunate damage, whether it was the result of a parking lot ding or a larger accident, we can make the entire process much easier. We have staff members are ready to help you through the whole process. We can truly do much more, but if you aren't sure, see first-hand what we can do!
At our location we can handle repairs like:
Repair and Rebuild the Subaru's Structure: If the accident to your Subaru was bad enough, there may be some underlying damage to the structure, and it will need to be repaired. Our technicians can weld the parts needed or replace the parts needed to make sure the structure of your Subaru is going to be truly outstanding.
Repair the Body Panels: Of course, if your Subaru's structure has been repaired and is back in perfect working order, it will be time to take care of the dents, damage, and paint inconsistencies of the body panels. Our staff members can easily repair the body panels of your Subaru with ease.
Repainting the Damaged Panels: Once the majority of the body repairs and structural repairs are completed on your Subaru, it will be time for paint! Our staff members who handle the painting will work incredibly hard to make sure that the paint job on your Subaru will look as good as new with plenty of depth and character to the color!
For drivers throughout the entire Phoenix and Tempe areas, there is no better place to have your Subaru repaired by professionals than Autobahn Collision! We are ready to make the entire process much easier, and with a free estimate you can get started right away!
Make the trip over to our service center today and schedule your next appointment right now!
Hours
Monday

7:00 AM - 6:00 PM

Tuesday

7:00 AM - 6:00 PM

Wednesday

7:00 AM - 6:00 PM

Thursday

7:00 AM - 6:00 PM

Friday

7:00 AM - 6:00 PM

Saturday

8:00 AM - 12:00 PM

Sunday

Closed