Questions about the Insurance Process?
Where do I get a claim number?
Your insurance company will provide you with a claim number when you report your auto accident.  If you need the phone number of your insurance company's claim department please call us at
(480) 786-1000
and we will assist you. Once your claim number is established, Autobahn Collision will handle everything moving forward.
How long will the repairs take?
Depending upon the amount of damage the repair time will vary.  When you bring your car to our facility we will have one of our on-site appraisers walk you through the entire collision repair process.
Can I get a rental car?  If so, how do I obtain one?
If you carry rental coverage on your insurance policy then the rental bill will be directly billed to your insurance company. Contact your insurance company for more information.
Do I need to purchase additional insurance for my rental car?

If you insurance policy is a full coverage policy then no, you do not have to take the daily additional insurance coverage through the rental company (in the event that you are involved in an accident while driving your rental car then your insurance deductible will apply).  If your insurance policy is a limited collision policy then yes, you do have to have collision coverage and will need to take the insurance coverage offered by the rental company.
How will payment be made for my repairs?

For repairable vehicles, your insurance company with either pay your repair shop directly, with your written authorization (Direction to Pay), or issue payment to you and your lien holder (if applicable).  You are responsible for payment of your deductible to the repair shop unless you purchased the Waiver of Deductible endorsement and the requirements have been met to waive the deductible.  Any supplemental appraisal payments will be issued according to the same methods described above.
For total losses, payment will be made directly to you, less any applicable deductible, when no lien holder exists.  If there is a lien holder who retains a financial interest in your vehicle, payments would first be issued to satisfy those obligations and any remaining balance would be made payable to you.
What are betterment charges?
Betterment is a deduction taken on parts that wear out with time and use (i.e. tires, brakes, suspension parts, etc.).  Your insurance company will determine the betterment by the amount of mileage on your vehicle at the time of appraisal.  In most cases Automotive Specialties will try to absorb any small betterment charges.
Is there a warranty on the repairs to my vehicle?
Yes, we have a 100% warranty on the repairs of your vehicle (including paint) for the
lifetime you own your vehicle
.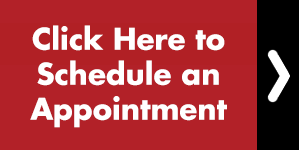 Make an Inquiry
* Indicates a required field