Ask Us About Detailing Your Car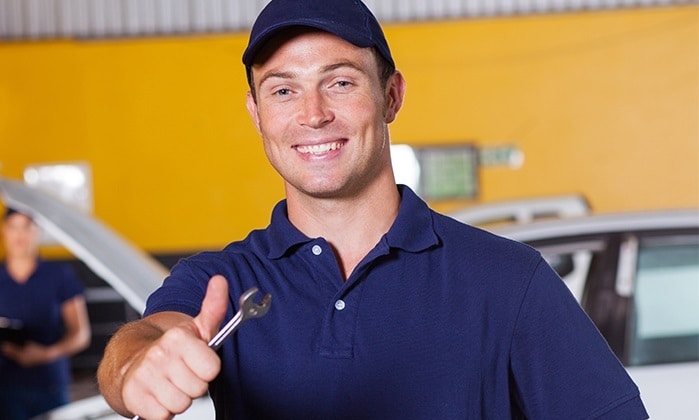 Whether you've been involved in a collision recently, or you just want your car to be as clean as can be, automotive detailing is always a good idea. Luckily for you, should you be interested in having your car professionally detailed, we're happy to oblige you. Just fill out some information on our online detailing contact form, and we'll get back to you as soon as possible.
Detailing as The Last Step of the Auto Reconditioning Process
Detailing is an important part of the automotive repair process after you've been involved in an automobile accident. The reconditioning process often involves removing damaged parts and repairing bent body panels. When new parts are put on and painted, or old parts are sanded down and repainted, it is sometimes the case that only certain parts need repainting. Other times, the entire vehicle will need to be repainted. Regardless, properly compounding and polishing the paint is an important step in ensuring that the finished product looks in like-new condition.  After polishing is completed, we apply paint sealant or wax to ensure that the finish we've worked hard to achieve lasts.
Interior and Exterior Detailing Near Phoenix
Is your car, truck, or SUV looking dirty, dingy, or drab? Are you looking to have it detailed by an expert? Our experts here at Autobahn Collision, servicing drivers from Mesa and more, are happy to provide you with a full suite of detailing tasks. Detailing not only can help make your vehicle look like-new again, it also can improve residual or resale value and make driving more pleasurable! Main components of auto detailing include:
Carpet/Upholstery Extraction and Stain Removal
Interior Steam Cleaning
Leather Cleaning and Conditioning
Deep Clean of Interior
Exterior Claying, Paint Correction, and Polishing
Application of Paint Sealant and/or Wax
Wheel Cleaning and Sealing
Headlight Restoration
The above are just some of the services professional auto detailers like us offer. Our solution to your automotive needs are a whole process that gets your vehicle back to the way you had it before an accident. Want to find out more about having your vehicle detailed around Tempe, AZ? Contact us today at (480) 786-1000!