Get Your Free Repair Estimate
* Indicates a required field
Get a Free Collision Repair Estimate at Autobahn Collision in Chandler, AZ
At Autobahn Collision, we are here to keep your recovery process simple and transparent. With a free repair estimate, you can find peace of mind moving forward through your post-collision recovery. In the aftermath of an accident on the open road near Phoenix, drivers may experience a significant amount of stress. We are here to reduce your worry and keep your experience positive.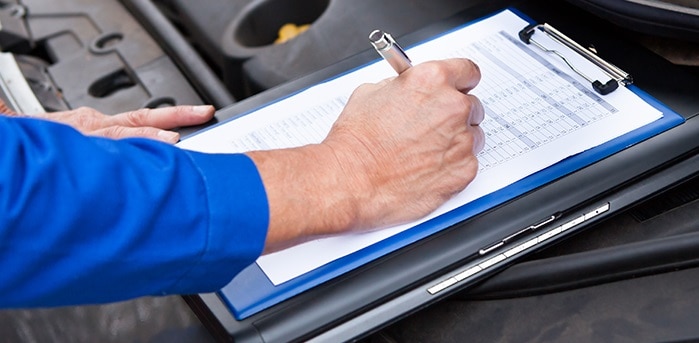 Comprehensive Repair Estimates Available Now at Autobahn Collision
Once you submit your information, our team will process the details and return a complimentary repair estimate as soon as possible. All vehicle issues will be documented, alongside comprehensive and detailed photos. We will deliver all notes on our end, giving you a clear picture of what needs to be restored following your collision. Once we compile our notes, information, and photos, we will send your repair estimate back to you.
Repair estimates are based on post-collision vehicle damage. During the repair process, additional damage which may not be immediately noticeable may be uncovered, potentially increasing the cost of your collision services. All the same, we strive for complete accuracy when delivering our complimentary repair estimates, so you can count on quality when working with us.
Get Started with Autobahn Collision Today!
Whether you are based in Mesa or Tempe, we are your top destination for smooth post-collision services. Schedule an appointment with Autobahn Collision online or submit your information for a free repair estimate today! We are eager to work with you at our Chandler, AZ, service center, and we encourage you to explore our website for a closer look at our available services near Phoenix, Tempe, and Mesa.